Currently under Hospes Group Management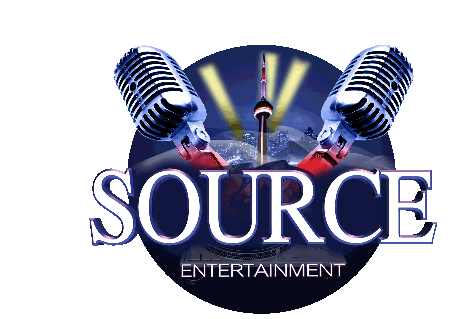 Tim Fray and Nigel Bipatnath, Owners and Co-Founders of Source Entertainment, combined we have more than 40 years of progressively responsible experience in the entertainment and hospitality field, directing many companies over the years through startup, survival and growth modes. This combined experience
has led us to create a service that sources out a variety of many entertainments for private and public events.
Source Entertainment believes in people for people and that your needs are the most important to be successful for your event.
FRAY|MAW Hospitality Group is a hospitality management and consulting firm which assists owners, investors and hospitality organizations in operational management. Providing result oriented decisions on a broad range of industry issues, our consultants facilitate executive management with strategic planning for organizational success. Our industry-tested team offers a rich and resourceful ongoing or one stop encounter for any hospitality related business whose goal it is to improve quality, customer service and financial results. We also work independently and effectively, and complete consulting projects and initiatives that provide competitive advantage and produce sustainable growth.
Our company consist of hospitality consultants who are well-known and have respected reputations throughout the GTA hospitality industry.

Tim Fray has always been interested in business branding and having an interest in a clothing line came about after his older brother and sister in-law started a kids clothing business back in the late 80's. Tim became involved in the clothing business with a store front on St Claire Ave in Toronto but due to a move down south to Orlando Florida Tim had to give up the store and business. BlaqIce is a name that was given to Tim during his time in Florida in the early 90's and he decided to trade marked the name to be used in the future. Well the future is 2020/2021, Blaqice Apparel will be launched in Toronto.
1992 StudioVII was Tim Fray and Steve Easton's first recording studio. Steve Easton left Canada to live in Bermuda in 1998 and opened up Just Platinum Recording Studios. Known as the recording studio of choice in Bermuda, Just Platinum Recording became the home for North American and UK artist like David Bowie, Mario, Chris Brown. Also movie directors like George Lucas and actors James Earl Jones and Michael Douglas worked out of Just Platinum. In 2005 Tim went to Bermuda to expand the studio to 3 rooms. Tim has been working with lyricist from Nashville and Bermuda, and has been writing and producing music that is intense, urban, and above all, speaks to today. He has concentrated on editing and mixing for Fraycat Productions Media Group working out of Toronto in his private project room and Just Platinum Recording Studios in Bermuda. Tim has opened up a Just Platinum Recording Studio in Toronto, Canada in 2018.
The Traveling Barber was developed in 1991 by Founder, Cameron D. Fray. 3 years before that in 1988, Cameron was cutting his brothers hair. By 1990 he bought a full set of tools and started an apprenticeship at Castries Barbers in Toronto. In early 1991, he got a job at Cut Creator in Scarborough and developed his craft there. It wasn't long before Cameron realized that it wasn't just about cutting hair but also catering to people's needs and respecting their valuable time. Traveling after work in rush hour, long line ups, nowhere to sit, waiting for over an hour with kids screaming, Cameron said, "enough is enough".​
As a licensed barber Cameron decided it was time to rebrand his business and teamed up with his entrepreneur brother, Tim Fray owner of Hospes Group. Cameron and Tim believe that "What you put into the business is what you will get out of it". Their vision is to treat others exactly how they want to be treated.
The Traveling Barber was re branded as 'Traveling Barber GTA' and has launched with anticipated needs for those that want a professional cut without everything else that goes with preparing to make that journey to a store and back. Your time, that you will never get back. Look out for us, we're 'Coming to a head near you!'
Tim Fray 'Fraycat' was born in Montreal, and raised in Toronto. His career took on many turns before he finally fulfilled his true calling in music. Fraycat was born into music. Raised in a family of professional musicians, music has shaped his life. Fraycat writes and produces music for artist, TV shows and movies. Music written by Fraycat got radio play (Medium to High rotation): Energy 108, AM-640, CIUT, CKLN, CJCB (Sydney), Z95.3 (Vancouver), The Bridge (Vancouver), BBC (London U.K.) WBLK (Buffalo) also including over 120 Radio Stations in the U.S. Fraycat played live and did interviews through television appearances: Breakfast Television, Lunch Television, Da Mix, Live & Interactive, Eye on Toronto, Crossroads Broadcasting, 100 Huntley Street, 700 Club, Prayer Palace, Peoples Church and The Candy Staten Show (Atlanta, GA).
More

Hospes Group

companies....